The latest Fitbit devices start tracking your sleep patterns automatically as soon as you start sleeping. However, sometimes Fitbits do not track sleep properly, or it might not be accurately monitoring your sleep.
Health enthusiasts who depend on their Fitbit tracker to monitor their sleep might find this situation quite frustrating. Luckily, you can follow a few methods to ensure your Fitbit tracker is accurately tracking your sleep activity.
Whether you are using Fitbit Versa, Inspire, Charge, or any other Fitbit device, this article will help you resolve this issue.
✅ QUICK SOLUTION
The Fitbit won't track your sleep patterns automatically if the schedule feature is not enabled. Setting the sleep sensitivity to high will force the Fitbit to track sleeping patterns in more detail. The best solution would be to manually enable the Sleep Mode before taking a sleep.
---
1. Enable Automatic Sleep Tracking on Fitbit
The latest Fitbit models automatically track sleep during specified time intervals. But if the schedule is turned off, your Fitbit device cannot track sleep.
Navigate to Fitbit device Settings.


Swipe down and select QUIET MODES then, tap SLEEP MODE.


Turn on the SCHEDULE feature and set Starts and Ends time.

Once you set the intervals, your Fitbit tracker will start tracking your sleep patterns and stages automatically according to the selected schedule.
You can also use the official Fitbit app to specify the sleep record schedule. To do so, open the Fitbit app > Today tab > Profile icon > Activity & Wellness > Sleep then set Bedtime and Wake up time.
You can set a sleep goal to track your sleeping habits throughout the day.
---
2. Manually Enable Sleep Tracking
The older Fitbit models do not automatically monitor sleep activities. You need to manually enable sleep mode to track sleep patterns before you start taking sleep.
To do so, turn on your Fitbit device, swipe down to open the shortcut menu, and tap on SLEEP MODE to turn it on.
Once you enable the sleep mode feature, the Fitbit device will begin tracking your sleep patterns and stages until you wake up and turn off the Sleep Mode manually.
Fitbit devices start tracking sleep only when your body is completely at rest and you haven't moved for about an hour. So, if the Fitbit tracker is not accurately tracking your sleep data, ensure that you stay still during the entire sleep session.
---
3. Change Sleep Sensitivity Settings
Fitbit models have the default sensitivity mode set to Normal, which may not accurately track sleep stats. Try increasing the sensitivity level to capture more detailed sleeping data.
To do so, go to the Fitbit app profile Settings > Activity & Wellness > Sleep > Set sleep sensitivity to Sensitive.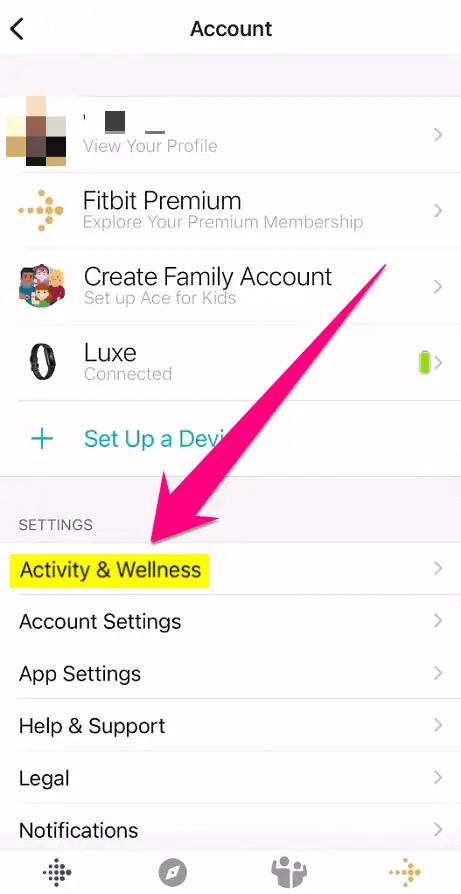 Now, you can go to sleep and your Fitbit model will monitor your sleeping patterns and stages more accurately.
You can set a bedtime reminder to ensure you activate sleep mode and track your hours of sleep.
Keep note that if you use a Fitbit tracker with heart-rate tracking to track your sleep stages, this setting does not apply.
---
4. Change Fitbit Wrist Placement
Many users wear their Fitbit trackers in the wrong wrist position, which can affect their ability to accurately track sleep activities. Wearing your Fitbit tightly against the skin may also cause inaccurate results.
You can also try experimenting with the placement of your Fitbit tracker to see if it is able to track sleep logs or not.
It is not recommended to wear the tracker on the top of your hand; instead, it is advisable to wear it on the underside of your wrist.
Position really does matter when it comes to monitoring sleep data with the Fitbit device.
---
5. Check If the Sensor is Damaged
If your Fitbit device has stopped tracking sleep activities, you should take a look at its back sensors. If there are any physical damages to the Fitbit sensors, they might stop working or provide inaccurate sleeping patterns.
If you see any dust or dirt, be sure to clean them thoroughly.
In case of physical damage, you will need to replace its sensor from the official manufacturer or any authorized service center.
It is recommended to clean your Fitbit device in order to expand its lifespan and avoid any scratches or marks.
---
6. Restart Your Fitbit Device
Minor software issues can also prevent Fitbit from tracking sleeping data. To fix it, try restarting your tracker to solve any Fitbit OS glitches.
For Fitbit smartwatches, press and hold the left button for about 10 seconds until you see the Fitbit logo. On Fitbit trackers, go to Settings then, tap Restart.
Once your Fitbit device has been successfully restarted, check if it can track the sleep activities or not.
---
7. Charge Your Fitbit Tracker
Low Fitbit battery can be a common issue when it comes to tracking sleep activities with Fitbit. To monitor your sleep stages throughout the night, make sure to charge your Fitbit device for at least one hour.
Otherwise, Fitbit will be unable to track your sleep data and eventually power off.
To track your sleep stages effectively, including deep sleep, light sleep, and REM (Rapid-Eye Movement), make sure your tracker is charged enough.
If you don't have its charger, you can use alternative methods to charge your Fitbit without a charger and track your sleep stats correctly.
---
8. Update Fitbit Firmware
Sometimes Fitbit fails to track your sleep pattern if you are using the outdated version of its firmware. You can get rid of this situation by simply updating to the latest Fitbit firmware.
Go to the Fitbit app Account Settings, tap Help & Support, and check for any pending updates.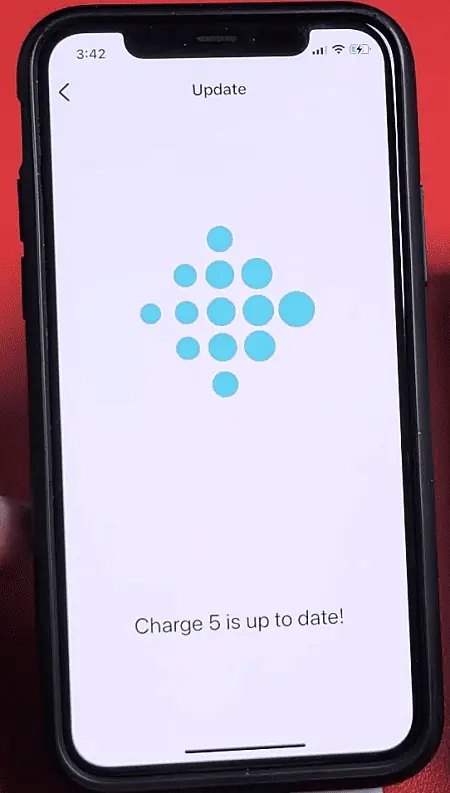 Updating will not just help you to fix the Fitbit sleep tracking issue, but it will also bring new features and bug fixes.
---
9. Contact the Fitbit Support Team
If all of the above solutions don't work for you and your Fitbit is still failing to track sleep data, you should contact the official customer support team from Fitbit.
The expert team will assist you in resolving this frustrating glitch. To contact Fitbit official support, you can visit the official support website, or call their toll-free number for immediate help.
You also have an option to personally visit the nearby Fitbit Service Center.
---
How to Check the Fitbit Sleeping Stats?
Once the Fitbit device has tracked your sleep activities throughout the night, you can then easily check the sleeping stats from your Fitbit app.
Open an official Fitbit app.
Go to the Today tab and swipe down to sync your Fitbit.
Then, scroll down until you see the Sleep tile, and select it.
It'll display all the sleeping details such as sleep score, duration, deep sleep, and REM.
Make sure to sync your Fitbit device with the app every night and morning to see an accurate sleeping log otherwise, you may end up with inaccurate data.
You can also check the sleep quality for an entire week. It will display a graph of your sleeping activities so you can easily compare the nights to each other and analyze how well you sleep every night.
---
Frequently Asked Questions
Why is My Fitbit App Not Showing Sleeping Stats?
It is mandatory to sync the Fitbit device with the app every morning to check the latest sleeping stats. Therefore, check whether you properly synced your device or not. Also, ensure that you're using the latest Fitbit app version.
Why is My Fitbit Not Tracking Sleep Stages at Night?
Make sure to wear your Fitbit 2 fingers higher on your wrist bone to properly track the sleep stages. If you're still having trouble tracking your sleep stages. The Fitbit should have a comfortable fit, neither too tight nor too loose to get optimal results. A low Fitbit battery can also prevent monitoring sleep stages.
When Does Fitbit Devices Start Tracking Sleep?
Your Fitbit starts tracking your sleep activities once it detects that you're asleep. In general, the device usually begins recording sleep stats after at least 50 minutes of inactivity and continuous restlessness.
Can I Set a Sleep Reminder On Fitbit For Sleep Tracking?
Yes, you can set a bedtime reminder so you don't forget to track your sleeping activities. Simply go to Profile Settings in the Fitbit app > Activity & Wellness > Sleep > enable Reminder. Now, you will receive a notification on your mobile to help you prepare for sleep.
What Should I Do if My Fitbit Still Doesn't Track Sleep?
If the Fitbit is still not tracking your sleep, try updating your Fitbit mobile app and performing a factory reset on your Fitbit device. If these solutions also do not work, contact Fitbit customer support to get immediate help. They will help you troubleshoot this issue.
Conclusion
Quality sleep is a crucial factor in assessing our overall health and well-being because it helps maintain our physical and mental balance. Fitbit is considered one of the best wearable brands that produce trackers to accurately monitor your sleep patterns.
However, if you find that Fitbit is not tracking your sleep log properly, then the solutions mentioned above should help to get rid of this situation and get your Fitbit back working properly.
Which method worked best for you to fix Fitbit not tracking sleep patterns? Let us know in the comments below. We would love to hear your feedback!